Perfume Travel Atomizer
You don't have to sacrifice your full-size smell goods to TSA. Rather than hoarding those small perfume and cologne samples from the store to stay under the liquid requirements (I'm guilty!), these TSA Approved Perfume/Cologne Atomizers allow you to bring the scents you already own on your travels!
REFILLABLE AND INNOVATIVE
Innovated design with a valve on the bottom of atomizer, different with the common atomizer, it's easy to refill, insert the nozzle of your perfume bottle into the valve at the base of atomizer. Pump up and down firmly until full, but be sure to not overfill.
GREAT USAGE 
Our refillable perfume & cologne fine mist atomizers are the perfect solutions for traveling with your favorite fragrances, essential oils, and aftershaves. Take them with you to a party, on vacation, leave one in your car, out to dinner with friends, the gym or anywhere else you need to look and smell your best. Sprays a fine mist for even coverage.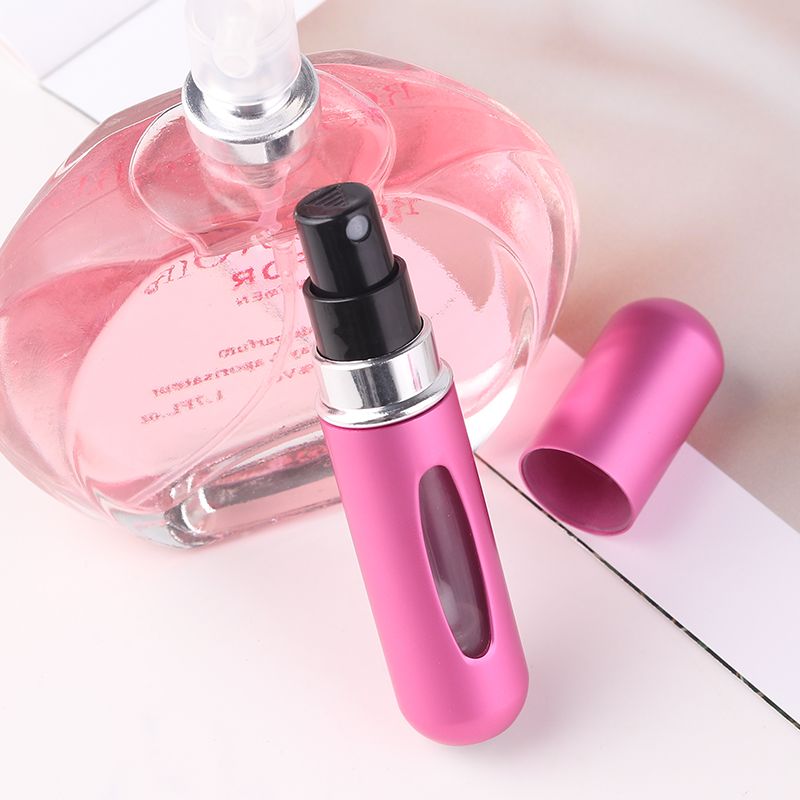 Simple operation 3 steps
Step 1: Open the perfume bottle Step 2: Align the bottom micro absorber at the mouth of the perfume bottle Step 3: Divide the bottle up and down repeatedly to fill up the perfume
MORE TO LOVE
Premium quality: The shell of the atomizer is made of high-quality aluminum and the inside of durable glass, so you don't need to worry it will be broken when dropping onto the floor, it's durable!
Capacity: 5ml/pcs. 3 pcs per set, 3 different colors. Clear Vial Inside to easily see how much perfume remains.
Travel size & TSA Approved: The size is only 3.15 x 0.63 x 0.63 inches, the volume is 5ml, there are more than 70 sprays. Lightweight and durable aluminum material makes it ideal for placing in your handbag or pocket. 
Easy to use: Pump to transfer and refill your perfume into a mini perfume atomizer bottle without a funnel and no concern of spilling.
SPECIFICATIONS:
Item Type: Refillable Bottles
Size: 5ml  17*80mm
Unit Weight: 12.4g 
PACKAGE INCLUDES: