Nobody ever seen a knife sharpener like this before. Get your knives back to Samurai sharp!
PRO KNIFE SHARPENER: The Pro Knife Sharpener is a great addition to every (semi) professional kitchen, hunting, fishing or outdoor equipment. It has the best sharpening rod to keep all your knives razor sharp.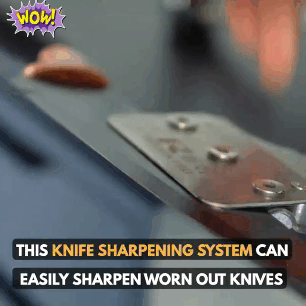 Features:

PREMIUM QUALITY: We don't compromise on quality! The Pro Knife Sharpener is an all metal sharpener (except that the stones are mounted on a plastic base), so no plastic parts in this one. This automatically means a luxurious appearance and a more durable and long lasting use of the sharpener.

MULTIPURPOSE USE: The Pro Knife Sharpener is suitable for sharpening many types of blades. You can think of kitchen knives, hunting knives, woodworking knives, pocket knives, planer tools, scissors, razors and more!

EASY TO USE: The Pro Knife Sharpener comes with 4 whetstones and is very easy to assemble. You can simply tighten the screws by hand, so no need to use a screwdriver. It's designed with an adjust system for accurately setting the grinding angle. The sharpener stone uses water for sharpening, so you don't need to buy any expensive sharpening oils. Cheaper and above all no mess.


ALSO FOR BEGINNERS: It may take a little time to learn and adjust the sharpening for yourself, so you better start with sharpening some cheap knives before you start using you chef's knife.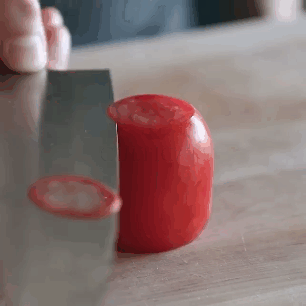 SAFETY: Of course we thought about the importance of safety when dealing with sharpening tools. That's why we constructed the Pro Knife Sharpener with a special safety design. The handle is on top of the knife, so you can never hurt your hand while moving the stone to sharpen your knife.
Package Includes:
1 * Knife sharpener Bracket
7 * Sharpening stone (120#, 320#, 600#, 1500#,Extra 3 stones in random)
1 * Carrying bag
1 * Manual
Tips:
✅First, invade the stone into the water for a while until no blisters.
✅Then, take the stone out, put a few drops of water on it to prevent it from drying out when you sharpening.
✅By the way, you can also use a few drop of dish soap in the water for added lubricity. In this way, the sharpening stone will not produce dust during use, and you can get your knife sharp again.
✅After use, please clean and dry the whetstone, and put them in standard temperature and dry environment, avoid high temperature and damp.